OK, I have done a lot of posts about how to do a
background check
or
background history check
. It seems everyone is talking about
Google Background
. So I had to check out this Google Background. Well, since I had been using iGoogle, I did not realize that they meant background as in Images. So I finally checked it out and saw what all the buzz was about. What was wrong with the white background? One of the things I like about Google is how fast the page loads or loaded.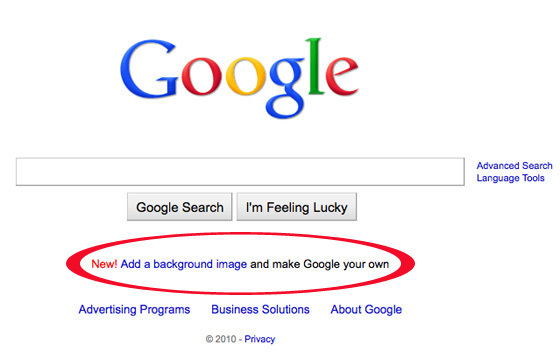 So if you like the old white Google just look under the search box and click the thing and you can put it back, or put your own background, etc.
However, back to how I started. Remember when doing a
background check
to keep in mind to "Google" their name first, as there is no telling what all will pop up. When I Google myself, I always have some college professor take over the page. I think it is a conspiracy, but then again, I don't have any problems with that. I do not mind being a little off of the front page as a person. As a site, over I love the Be Your Own Detective is up there if you type in Be Your Own Detective. Of course some people have found me with things like
psycho lie detector, property jack co tx,
of course
van der sloot
and
debralee lorenzana
are recent searches, but
hot women of Norway
is the one I do not figure. I did not realize I featured any
hot women of Norway
.
However you got here - Thanks!
Anyhow - be safe!